About AS Insurance Agency
LOOKING TO SAVE MONEY?
As an independent insurance agency, we specialize in providing the best insurance packages tailored to each customer's unique needs and we have a wide range of insurance carriers to work with.
Our job is to build you a coverage portfolio from a wide range of risk protection options available.
WANT FRIENDLY, KNOWLEDGABLE SERVICE?
AS Insurance was founded by new Americans to provide professional insurance agents who understand the unique needs and challenges of all Americans in the communities we serve. Whether your family has been in your community for six months or for generations, our agents can understand and serve your insurance needs. Our experienced staff will answer questions as we put together a suitable coverage package for you.
You can expect friendly, professional service from our staff and all are fluent in Nepali and Hindi in addition to English.
Contact us to learn more about the right insurance policies for you, your family and your business.
Employee Directory:
Manchester NH
Office Number
(603) 627-8000 Ext. 1
Fax Number
(603) 218-6218
Download vCard
---

Manchester NH
Office Number
(603) 627-8000 Ext. 1
Fax Number
(603) 218-6218
Download vCard
---

Manchester NH
Office Number
(603) 627-8000 Ext. 01
Direct Number
(603) 860-2332
Fax Number
(603) 218-6218
Download vCard
---

Statewide
Office Number
(603) 627-8000 Ext. 1
Cell Phone Number
(603) 858-3276
Fax Number
(603) 218-6218
Download vCard
---

Pittsburgh PA
Office Number
(603) 627-8000 Ext. 03
Direct Number
(412) 977-0697
Fax Number
(603) 218-6218
Download vCard
---

Cleveland OH
Office Number
(603) 627-8000 Ext. 04
Direct Number
(216) 777-7919
Fax Number
(603) 218-6218
Download vCard
---

Columbus OH
Office Number
(603) 627-8000 Ext. 06
Cell Phone Number
(740) 963-8210
Fax Number
(603) 218-6218
Download vCard
---

Columbus OH
Office Number
(603) 627-8000 Ext. 08
Cell Phone Number
(614) 407-3300
Fax Number
(603) 218-6218
Download vCard
---

Columbus OH
Office Number
(603) 627-8000 Ext. 07
Alternate Number
(614) 407-3200
Fax Number
(603) 218-6218
Download vCard
---

Columbus OH
Office Number
(603) 627-8000
Cell Phone Number
(817) 891-1337
Fax Number
(603) 218-6218
Download vCard
---

Harrisburg PA
Office Number
(603) 627-8000 Ext. 09
Direct Number
(513) 964-0994
Fax Number
(603) 218-6218
Download vCard
---

Harrisburg PA
Office Number
(603) 627-8000 Ext. 03
Cell Phone Number
(603) 341-0383
Fax Number
(603) 218-6218
Download vCard
---

Harrisburg PA
Office Number
(603) 627-8000 Ext. 03
Cell Phone Number
(717) 623-3666
Fax Number
(603) 218-6218
Download vCard
---

Harrisburg PA
Office Number
(603) 627-8000 Ext. 04
Direct Number
(513) 521-1976
Fax Number
(603) 218-6218
Download vCard
---

Nashville TN
Office Number
(603) 627-8000 Ext. 12
Direct Number
(615) 803-0319
Fax Number
(603) 218-6218
Download vCard
---

Cincinnati OH
Office Number
(603) 627-8000 Ext. 2
Direct Number
(513) 521-1976
Fax Number
(614) 612-1580
Download vCard
---

Cincinnati OH
Office Number
(603) 627-8000 Ext. 2
Direct Number
(513) 964-0994
Fax Number
(614) 612-1580
Download vCard
---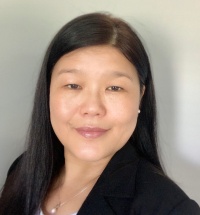 Cincinnati OH
Office Number
(603) 627-8000 ext 11
Direct Number
(513) 964-1252
Fax Number
(614) 612-1580
Download vCard
---